the driving force behind CRGraphix
Hey there...It is nice to meet you!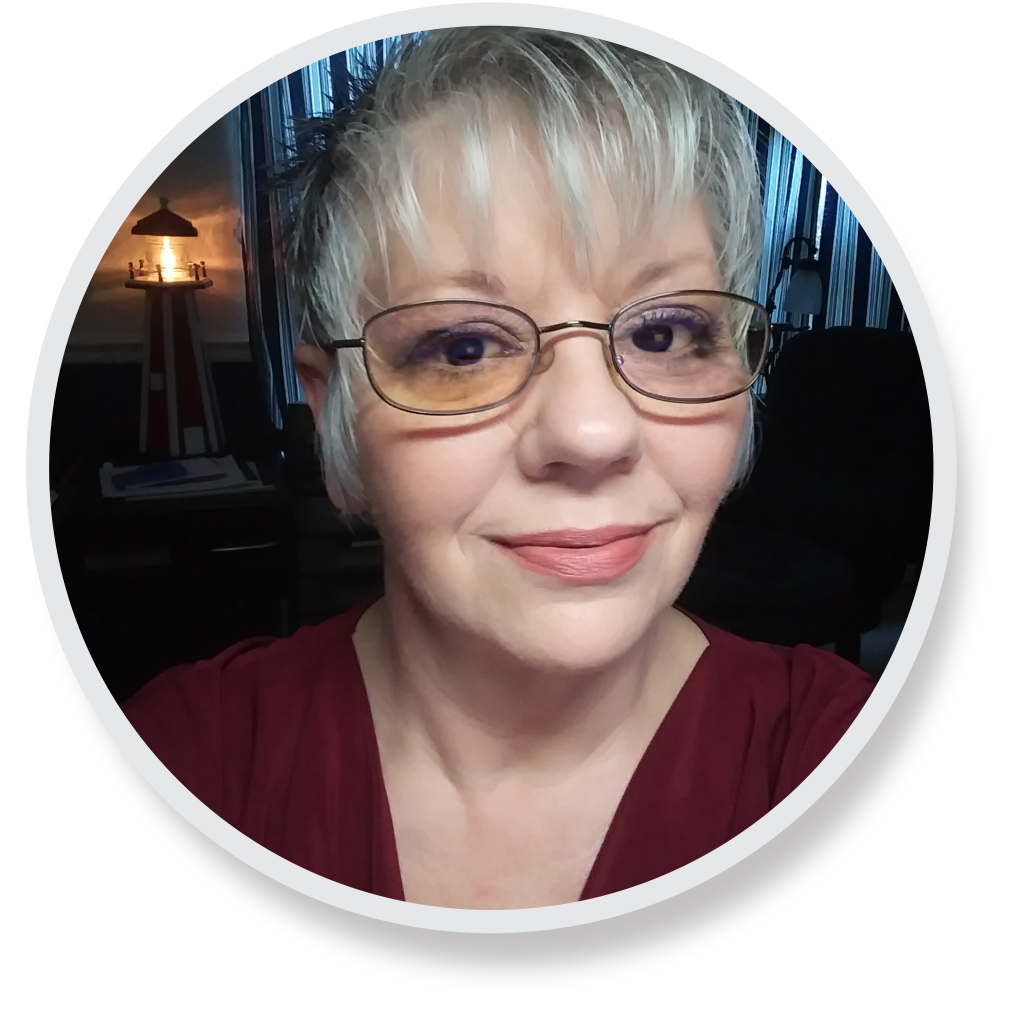 Cyndee Wilson
Brand & Marketing Graphic Designer
Your Vision Designed
 I am a  proud mother of three.  Even though they are all grown and living their productive lives, I will always be their Mom, first and foremost!
Just like you, I have also experienced the many peaks and valleys of life that altered my perception and direction in life. I will not go into details because I truly want my work to speak for itself.  I can tell you that with every challenge and every reward…there is always something to be learned. As hard or as wonderful life can be at times, I always look forward to understanding the lasting gift it will give me.
I can tell you that I not only love to design…I love to be challenged, always excited to learn, and be inspired by others.  I live by the following quote " Change is Inevitable, Struggle is Optional". I love to motivate others to realize that the struggle does not have to be difficult…there is always a solution!  
Where does my expertise come from?
I am an experienced Brand & Marketing Graphic Designer. That is my business life. Early in my career, I was in the hospitality industry developing Sales & Marketing strength for troubled or hardly known hotels. It was a fantastic experience truly learning what TO do and what NOT to do!!!  While in the hotel industry, I was also an entrepreneur in networking opportunities, developed a retail waterbed business as well as an event planning company. Then…a major life event happened…and it was time for a change! I left the hospitality industry, I started our parent company, Sales and Marketing Support Associates (SAMSA), in 2003. Although the main core of SAMSA is Sales & Marketing, I have also worked with clients to strengthen their leadership skills, tightened and  implemented business processes, trained the various types of sales staff and of course worked on their brand and marketing messages. Hence, CRGraphix was born!
With that said, I have collaborated with many clients across the country. I feel that my strongest quality is that I LISTEN to my clients vision and allow my clients to have input at all phases of the project. I am unique as a designer because I always design from two viewpoints. First point of view is the client, who is the visionary, while at the same time I am also designing with my  client's target audience viewpoint.  I believe that the design in progress is not truly my creation until my client is "wowed" and completely satisfied.
Clients sharing their CRGraphix experience...

Kasi Iacono
Director of Sales & Marketing, Crowne Plaza Redondo Beach & Marina Hotel
Cyndee was a true partner in helping with our new meeting capacity chart layout and suites flyer. She was given the brand approved color scheme and verbiage and she used her own creative talent to assist with the final product. She also understands the sense of urgency as she was able to turn around our project within a couple of days. Thank you Cyndee!
John VanOort
Principle | Owner, Studio Seven Architects
CRGraphix helped us to establish our Social Media presence and walked us through step by step. Cyndee was great! She also did some Project Signage for us that we want to place on jobsites for advertising. They look great!​
John VanOort
Committee Member, Barkitecture Albany
CRGraphix surpassed our initial expectation of what our logo could be and wowed our committee with their design. The Flyers and other brochures they designed for us far exceeded anything we had thought of and brought our event to a higher quality with the website and flyers CRGraphix created.
Jan Chapman
Author, Spiritual Coach
I simply cannot say enough about working with Cyndee Wilson from CRGraphix. I had a website and was not happy with all the out of the box features. Cyndee took on the challenge and asked many questions to learn about what I was trying to convey, plus she was very flexible to include my own design ideas. She delivered not only quickly, but very creatively! Her attention to detail is outstanding! Not only the web site, but she also created a very crisp and beautiful logo. And she made sure that nothing I had already done on my existing site would be lost. I knew I was in very good hands. What a pleasure to work with someone that strives to fully understand the creative concepts for your world image - your web site and logo. After launching and sharing my site, all people have said is "Wow!" I am very happy to recommend Cyndee and CRGraphix for both web site and logo design.
John Allen
Owner | Allen Worldwide Solutions, LLC.
Cyndee did an incredible job of not only designing the material I wanted and needed for my business, but she is also a great wordsmith. If you want a top quality job done at a reasonable rate, not the cheapest by any means, but top quality, attention grabbing material that gets your prospect's/client's attention. Then Cyndee is your go to person. I recommend her services to all of my client's.
Beverly Tautalatasi
Director of Sales, Lexington Hotel at Indianapolis Airport
I have worked with Cyndee at CRGraphix for many years. She never fails to amaze me with the way she take a rough idea and turns it into a polished finished gem worthy of the best setting. She does this in a very short turn around time and has never let me down. She is easy to work with and has always made herself available to my time schedule. I will use her whenever the occasion arises.
Mickey Marraffino
Project Manager, King Harbor Association
It's always a pleasure working with Cyndee. She is my go to for graphic design and marketing strategy discussions for my clients who do not have in-house resources. She is always on time and on budget while providing exceptional work. This particular project needed quick turnaround during the COVID-19 shutdown. Our restaurants needed additional exposure for their pick-up and delivery services and she came through with an idea that was easy for me to update, thereby empowering me to make the quick website changes we needed. I would recommend her in a second!
Mickey Marraffino
Solopeneur, mickeyMmarketing
Cyndee is a great partner and resource. She understand the intricacies of many businesses and the challenge to communicate clearly. She goes above and beyond - consistently! I highly recommend Cyndee as your go to Graphics Designer.
Bruce Naglee
Hotel Taskforce Director of Sales / Group Sales
Cyndee does fantastic graphics work. I worked with her for 4 years, producing everything from menus, floor plan, and market specific sales promotional pieces. She had access to the IHG Graphic Standards, so we collaborated in producing visually compelling messages, ready for both electronic and print distribution. This was all done by email and phone, where she proved to be both creative in her thinking and very responsive when we need quick turn times. Thank you so much Cyndee!