Frustrated by not achieving the desired engagement, leads, or sales you projected from your marketing campaign? 
Or maybe you are a new brand, just starting out. Not sure where to begin but you know you want to do it right!  
Or sometimes, with all departments coming at you,  it is just too much trying to balance your workload!  
We've Been There…We Get It!
We understand the marketing challenges!  We work with frustrated, overwhelmed and concerned entrepreneurs, small business owners and marketing executives, who want to achieve their marketing goals by providing them with inviting marketing design concepts, delivered in a timely fashion, resulting in their target customers taking action. Our clients have balance in their workload, trust knowing that the project(s) will be completed on time and have confidence knowing they will achieve their marketing goals. 
What Gets Achieved Matters
From concept to completion, we provide our clients with well planned, marketing and/or brand identity designs for print and/or digital distribution, always delivered in a timely fashion. We become familiar with our clients needs, respect their circumstances, and make their needs the priority. We strive to help our clients to meet the ever-increasing, fast paced, marketing design demands to an ever-increasing intelligent savvy audience without the intimidation or expense of some of the larger design houses and advertising agencies.
We deliver 110% customer satisfaction in brand image and marketing design. Designing with meaning and purpose, is what we strive for in each and every project. We go the extra distance to ensure our completed projects exceed our client's expectations, achieve their marketing and business goals, with the comfort and trust to earn their repeat business.
It Is Super Easy To Work With Us!​
We need to be in contact to discover exactly what type of design services you need. This can simply be accomplished by scheduling a call or filling out our form.
After discovering your design needs, the process of design phases begin and specs sent out.
Once spec is chosen, final design phase begins with whatever tweaks needed to complete the final output that will be branded and/or broadcasted.
Discover Our Design Style

"A brand is worthless if it doesn't CONNECT with the right audiences in a relevant way." No matter how large or small, your brand image must transcend across many platforms…print, digital and social media. Our mission is to get our clients solid results through effective design that that clearly aligns with their marketing goals

Are your printed marketing materials and messages not achieving the desired actions, engagement, leads, or sales you are looking for? Are you challenged with bringing your concept to life? We turn Your Vision into printed materials that make you stand out from the competition with positive actionable results!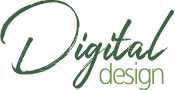 What digital assets do you need to engage your clients? Interactive Experience? Email Marketing? Lead Generation? Presentations? Not sure? We can help with that! We will partner with you to take those big ideas in your head and translate them into innovative digital experiences.
Read Our Client's Experience
Here are just some of the satisfied clients we have designed for and worked with. These wonderful clients consist of small to medium-sized businesses, associations and entrepreneurs. 
Kasi Iacono
Director of Sales & Marketing, Crowne Plaza Redondo Beach & Marina Hotel
Cyndee was a true partner in helping with our new meeting capacity chart layout and suites flyer. She was given the brand approved color scheme and verbiage and she used her own creative talent to assist with the final product. She also understands the sense of urgency as she was able to turn around our project within a couple of days. Thank you Cyndee!
John VanOort
Studio Seven Architects
CRGraphix helped us to establish our Social Media presence and walked us through step by step. Cyndee was great! She also did some Project Signage for us that we want to place on jobsites for advertising. They look great!​
Nicci Vauhn
Solopeneur, It's Peachy Clean
CRGraphix helped us to establish our Social Media presence and walked us through step by step. Cyndee was great! She also did some Project Signage for us that we want to place on jobsites for advertising. They look great!​
Lauren Tillenbaugh
Board Member, Under One Roof
We recently had the pleasure of working with Cyndee Wilson of CRGraphix to redesign our brochure. Cyndee was a pleasure to work with and quickly understood what our goals were with the project. We're thrilled with the brochure (click on the photo above to view it in full). And be sure to check out Cyndee's website - https://www,www.crgraphix.com - and look her up on Facebook. Thank you Cyndee!​
Beverly Tautalasi
Director of Sales, Lexington Hotel at Indianapolis Airport
I have worked with Cyndee at CRGraphix for many years. She never fails to amaze me with the way she take a rough idea and turns it into a polished finished gem worthy of the best setting. She does this in a very short turn around time and has never let me down. She is easy to work with and has always made herself available to my time schedule. I will use her whenever the occasion arises.
Terry Garvey
Solopeneur, Grime Time
I approached Cyndee Wilson thirteen years ago when I was just starting my business. I tried to work with other designers and found them to be very unprofessional and they did not care about the vision I had for my company. Cyndee, on the other hand, really listened to how I wanted to portray the image for my company and gave me exactly what I was looking for. She is very professional, timely and her designs for my business cards, flyers and post cards were absolutely amazing. I as well as my clients have been blown away by what she is able to create. My business became an overnight success thanks to CRGraphix and she has been doing my work ever since. I have also recommended her to my clients who have also found her to be exceptional to work with. CRGraphix and I will have a very long and prosperous working relationship for years to come.​
Mary Presley
Executive Director
Cyndee Wilson's work impressed me on so many multiple levels. Cyndee, delivers a rare combination of creative conceptualization and incredible design – and I am continually thrilled with the results! Working with her is effort less - she has the business savvy to quickly grasp concepts and turn out exceptional visuals with very little revision required - and all within the committed deadlines. I can't say enough about the quality, the speed, the attention to detail and the effectiveness of her work!"​
Bruce Naglee
Hotel Taskforce Director of Sales / Group Sales
Cyndee does fantastic graphics work. I worked with her for 4 years, producing everything from menus, floor plan, and market specific sales promotional pieces. She had access to the IHG Graphic Standards, so we collaborated in producing visually compelling messages, ready for both electronic and print distribution. This was all done by email and phone, where she proved to be both creative in her thinking and very responsive when we need quick turn times. Thank you so much Cyndee!